Share personalized catalogs.
Drive engagements.
Get orders paid.
Personalized customer experience is made super easy with Mikata. In just a few clicks, deliver to each of your customers an intuitive personalized ordering portal with a seamless checkout tailored to your B2B needs.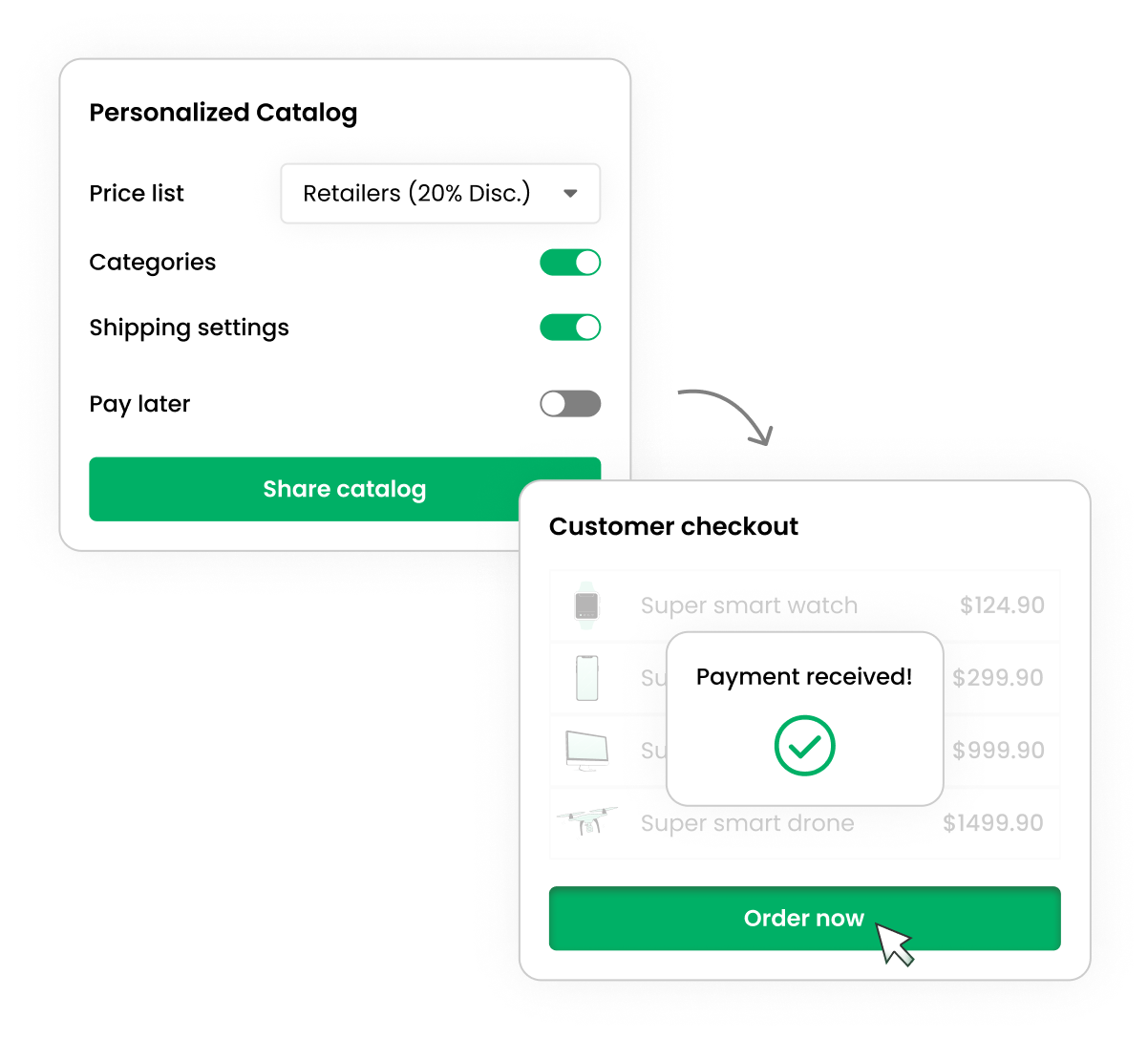 Set & share personalized catalogs
Each of your customers has it's own requirements, whether interested in a subset of your products that are relevant to him or a high volume of specific products. You control personally how each of the catalogs looks like and what the terms are.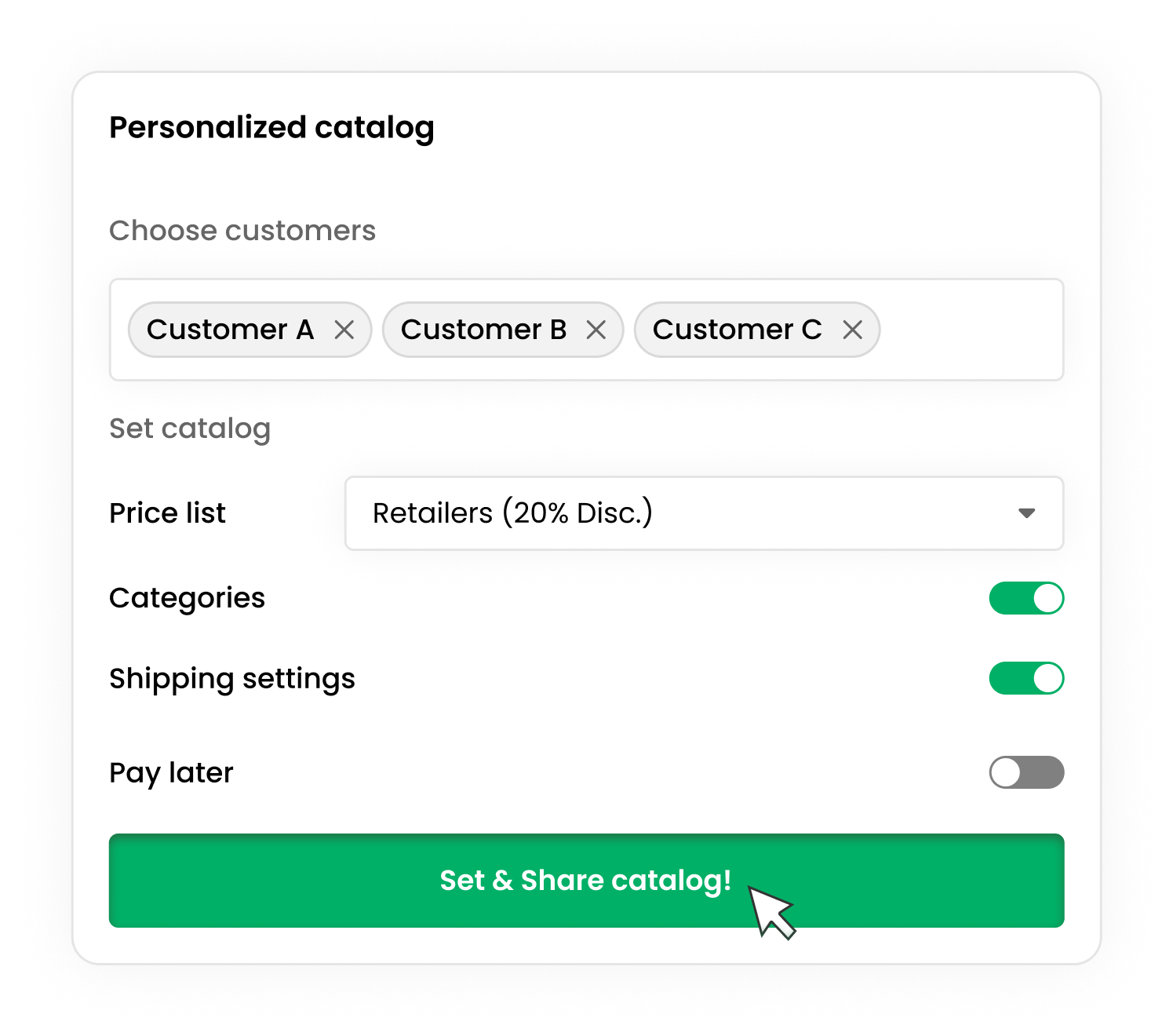 Your customers get a tailor-made order experience
Your customers simply get a link, and with just a single click to login (no signup required), they view their personalized catalog and can easily place orders anytime.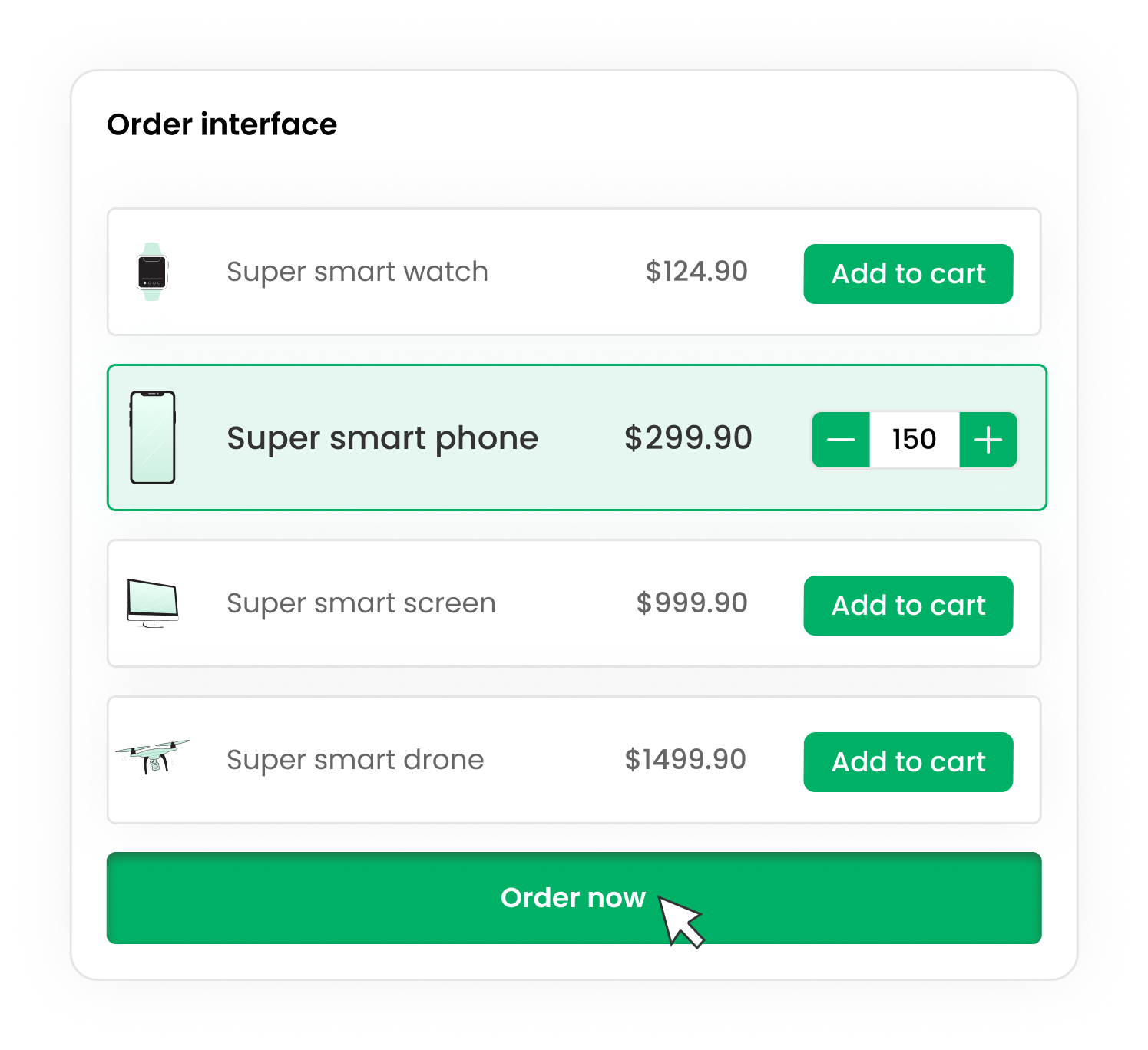 Simply get orders and payments
Our checkout is tailored for wholesale. All the settings your business needs are already there – Let your customers pay with their convenient payment method, choose which shipping methods to enable and who is allowed pay later. You can also offer your customers net terms while you get paid from us upfront.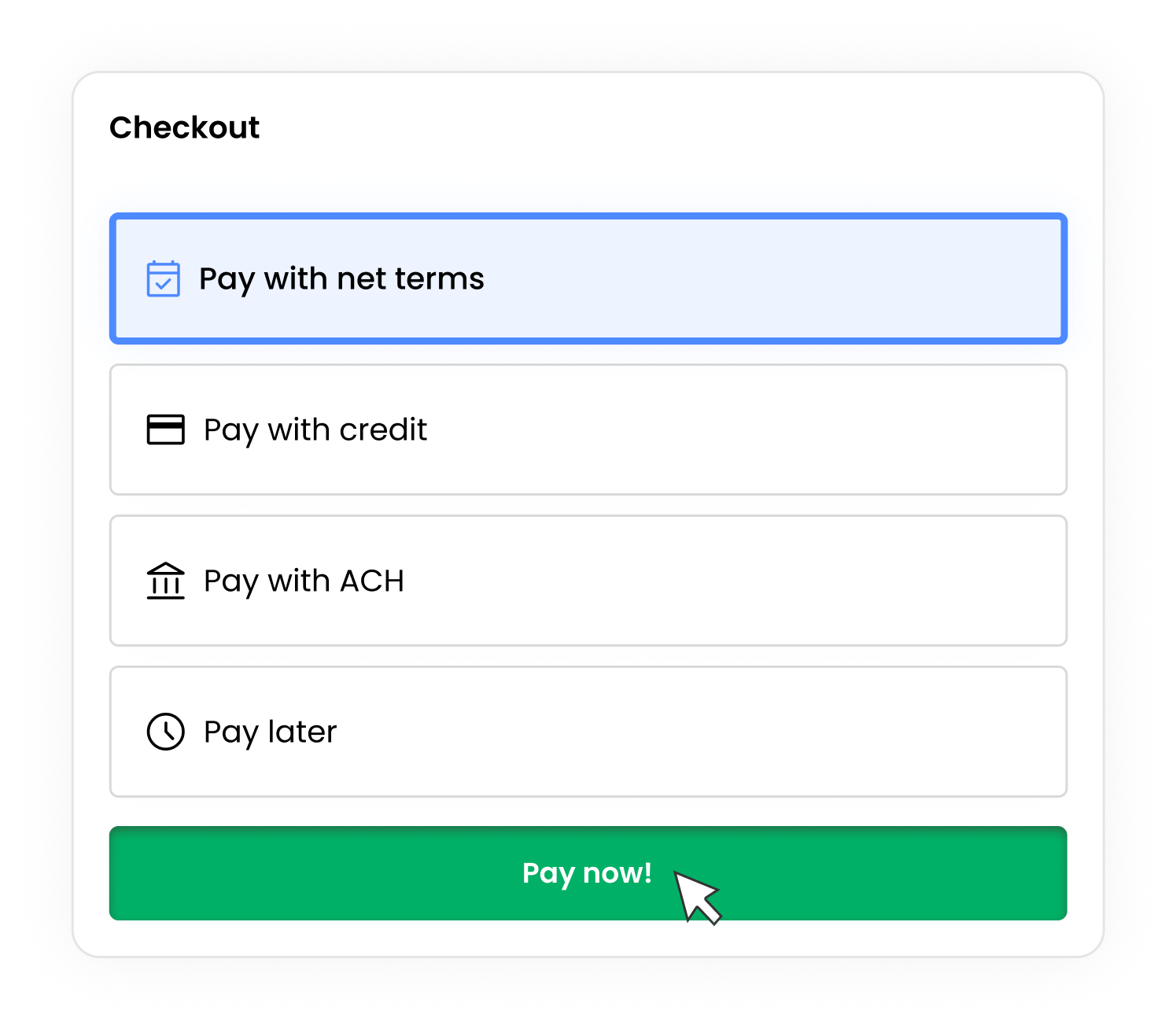 Built From Ground Up
For wholesale
We've built Mikata to make business simple for you and delightful for your customers. Streamlining your sales process and eliminating manual workflows are just a few clicks always.